Keynote Speakers & Invited Speakers 2020
Keynote Speaker I-Prof. Ian Walker
Clemson University, USA | IEEE Fellow, Full Professor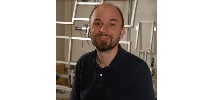 Professor Walker is a Fellow of the IEEE and a Senior Member of the AIAA. He has served as Vice President for Financial Activities for the IEEE Robotics and Automation Society, and as Chair of the AIAA Technical Committee on Space Automation and Robotics. He has also served on the Editorial Boards of the IEEE Transactions on Robotics, the IEEE Transactions on Robotics and Automation, the International Journal of Robotics and Automation, the IEEE Robotics and Automation Magazine, and the International Journal of Environmentally Conscious Design and Manufacturing. His research has been funded by DARPA, the National Science Foundation, NASA, NASA/EPSCoR, NSF/EPSCoR, the Office of Naval Research, the U.S. Department of Energy, South Carolina Commission of Higher Education, Sandia National Laboratories, and Westinghouse Hanford Company.

Professor Walker's research centers on robotics, particularly novel manipulators and manipulation. His group is conducting basic research in the construction, modeling, and application of biologically-inspired "trunk, tentacle, and worm" robots. Their work is strongly motivated by the dexterous appendages found in cephalopods, particularly the arms and suckers of octopus, and the arms and tentacles of squid. The ongoing investigation of these animals reveals interesting functional aspects of their structure and behavior. The arrangement and dynamic operation of muscles and connective tissue observed in the arms of a variety of octopus species motivate the underlying design approach for our soft manipulators. These artificial manipulators feature biomimetic actuators, including artificial muscles based on pneumatic (McKibben) muscles. They feature a "clean" continuous backbone design, redundant degrees of freedom, and exhibit significant compliance that provides novel operational capacities during environmental interaction and object manipulation. The unusual compliance and redundant degrees of freedom provide strong potential for application to delicate tasks in cluttered and/or unstructured environments. This work in turn leads to novel approaches to motion planning and operator interfaces for the robots. This work is currently funded by DARPA under the DSO BIODYNOTICS program, by NASA, and by NASA/EPSCoR Dr. Walker also conducts research in the area of fault tolerance and reliability of robots. New work focuses on the creation of animated environments. This work in Architectural Robotics, a fast-emerging area, exploits key aspects of engineering and architecture in exploring how our environments of the future could morph in real time. Applications being investigated by Walker's group focus on assisted living and aging in place.

Keynote Speaker II-Prof. Dan Zhang
York University, Canada | Full Professor
Dr. Dan Zhang is a Kaneff Professor in Advanced Robotics and Mechatronics, as well as the Chair of the Department of Mechanical Engineering of the Lassonde School of Engineering at York University. From July 1st 2004 to December 31 2015, Dr. Zhang was a Professor and Canada Research Chair in Advanced Robotics and Automation, was a founding Chair of the Department of Automotive, Mechanical, and Manufacturing Engineering with the Faculty of Engineering & Applied Science at University of Ontario Institute of Technology. He received his Ph.D. in Mechanical Engineering from Laval University, Canada, in June 2000.

Dr. Zhang's research interests include robotics and mechatronics; high performance parallel robotic machine development; sustainable/green manufacturing systems; rehabilitation robot and rescue robot.

Dr. Zhang's contributions to and leadership within the field of robotic and automation have been recognized with several prestigious awards, within his own university (Research Excellence Award both from university level (2009) and faculty level (2008)), the Province of Ontario (Early Researcher Award in 2010), the professional societies (election to Fellow of the ASME in 2016, the EIC in 2012 and the CSME in 2010), and federal funding agencies (Canada Research Chair in January 2009 and renewed in January 2014). Besides, he was awarded the Inaugural Teaching Excellence by the Faculty of Engineering and Applied Science of UOIT in 2006 and the Best Professor Award by UOIT Engineering Students' Society in2012.

Dr. Zhang is the editor-in-chief for International Journal of Mechanisms and Robotic Systems, the editor-in-chief for International Journal of Robotics Applications and Technologies, Associate editor for the International Journal of Robotics and Automation (ACTA publisher) and guest editors for other 4 international journals. Dr. Zhang served as a member of Natural Sciences and Engineering Research Council of Canada (NSERC) Grant Selection Committee.

Dr. Zhang was director of Board of Directors at Durham Region Manufacturing Association, Canada, and director of Board of Directors of Professional Engineers Ontario, Lake Ontario Chapter, Canada. Dr. Zhang is a registered Professional Engineer of Canada, a Fellow of the Engineering Institute of Canada (EIC), a Fellow of (American Society of Mechanical Engineers) ASME, and a Fellow of (Canadian Society for Mechanical Engineering) CSME, a Senior Member of Institute of Electrical and Electronics Engineers (IEEE), and a Senior Member of SME.
Invited Speaker I-Prof. Norbert Krüger
University of Southern Denmark, Denmark | Full Professor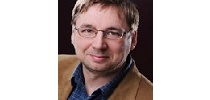 Norbert Krüger is Professor, Ph.D., Maersk Mc-Kinney Moller Institute for Production Technology, Technical Faculty at the University of Southern Denmark. He has been employed at the University of Southern Denmark since 2006 (first as an Associate Professor and then as a full Professor (MSO) since 2008). He is one of the two leaders of the Cognitive and Applied Robotics Group (CARO, caro.sdu.dk) in which currently 12 PhD students, two Assistant and two Associate Professor as well as 8 master students are working. Norbert Krüger's research focuses on Cognitive Vision, in particular vision based manipulation and learning. He has published 45 papers in journals and more than 80 papers at conferences covering the topics computer vision, robotics, neuroscience as well as cognitive systems. His H-index is 24. His group has developed the C++-software CoViS (Cognitive Vision Software) which is now used by a number of groups in national as well as European projects. He is currently involved in 2 European projects as well as 4 Danish projects.