More great speakers will join in later...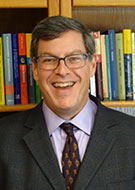 Prof. Pierre M Larochelle, ASME Fellow
South Dakota School of Mines & Technology, UAS
Dr. Larochelle's research interests are centered on the study of open and closed spatial kinematic chains. These kinematic chains are the functional basis of robots, parallel kinematic machines, mechanisms and linkages. Specific areas of interest currently being investigated include autonomous walking machines, mobile robots, synthesis and analysis of spatial mechanisms for rigid body guidance; design of robotic mechanical systems for increased dynamic performance; optimal control of robotic mechanical systems; computer-aided design of spatial and spherical mechanisms; virtual reality as applied to the design of robotic mechanical systems; theoretical kinematics; and mechatronics. In addition, Dr. Larochelle is an expert in creativity & innovation within the engineering design process.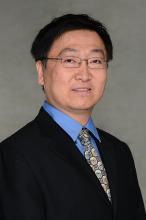 Prof. James Yang,
Ontario Tech University, Canada
Dr. Yang's areas of expertise include sustainability and sustainable development, microfluidics, innovative design and engineering education. His current research interests are focused on Indoor Climate Management System with Mobile Platforms; Design and Development of Sandbox for Testing of Autonomous Vehicles; Indoor Localization Based on Radio Frequency Signals; Design and Development of Collaborative Robotic Arms etc. Dr. Yang is also an expert of Engineering Education and he is actively promoting an effective integration between engineering education with mechatronic and robotics design.